Sustainability in Fashion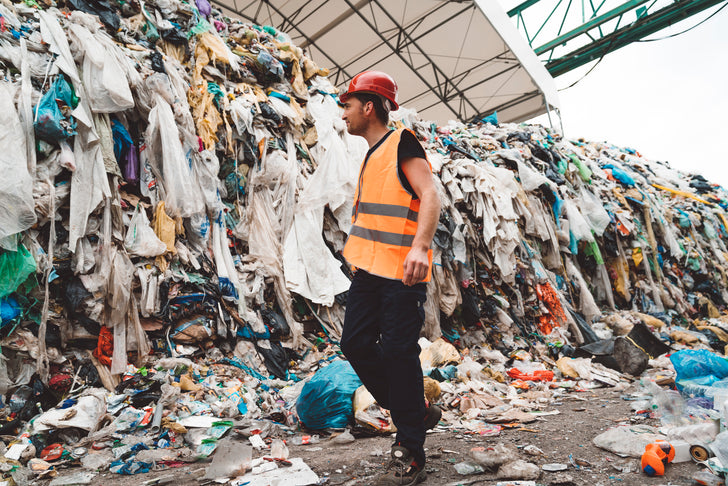 Americans purchase close to 22 billion new clothing items each year (yes, that's BILLION, with a "B") AND only 2 percent of those clothes are being domestically manufactured. Now we know that outsourcing is a common practice in the fashion industry, but at what cost? Not only does outsourcing this work negatively impact our environment (more shipping, more emissions, more pollution) but it also creates a problem of tremendous work-place oversight. It's impossible to constantly monitor the working conditions of laborers in these overseas factories. This lack of oversight is what leads to poor working conditions, forced-labor and underage workers. NOT COOL.
This is one of many reasons why we find it so imperative to keep our clothing manufacturing local, staying committed to sustainable production and consumption. Fuse works with Los Angeles based businesses and contractors that are licensed, ensuring clean working conditions and fair wages for their workers. We have found that Los Angeles is full of incredible talent and strive to utilize this local talent to create exceptional, sustainable clothing that we hope will be staples in your wardrobe. 
Today's fast fashion trend and the "see now, buy now" mentality has created a shopping monster. Consumers race to get their hands on the latest "drop", ultimately buying items for the rush of successfully snagging a hot new piece regardless of whether they love or need it. More purchases, more closets shoved to capacity with "hip" clothing, more giant trash bags of barely-used items being tossed to make room for more. Get this- the average American will throw out a whopping 81 pounds of clothing this year- that's a collective 26 billion pounds of textiles ending up in landfills every year.  Seriously...enough already!  
During our ongoing development of Fuse, it's messaging, aesthetics and designs, we work extremely hard to never compromise our commitment to sustainability. Rather than rushing for a quick launch, we took our time to really curate the materials, designs, distribution and consumer experience before doing so. All of our pieces are offered in limited runs to avoid mass production and its effects on our planet. We even design our clothing tags, and product packaging with the hope that they can be reused, or as we like to call it reFUSEd, by our customers. For us at Fuse, when purchasing one of our products, even if one may be viewed as "just a hoodie or tee", to us if one is spending their well earned money, it should feel good, be made to last, all while knowing the company behind the clothing cares about our people and environment. 
We're excited to see other clothing brands stepping up to the plate and making sustainability a priority as well. Prada just opened a brand spanking new "green factory," a space that merges cutting-edge design with ethics and sustainability. Stella McCartney has been pioneering new alternative materials and utilizing cutting edge technologies all while incorporating the idea of sustainability in every aspect of their business. Patagonia has been very open and honest about their struggle to become an environmentally and socially responsible company. Read all about it here.  Even Adidas launched a new sustainability strategy and publishes their progress reports on their website.  Way to go, Adidas!
 Let's keep taking little steps in the right direction to make our world a cleaner, greener place to prosper.  We're in this together!